Making Sense of CBD
Join us for this one-hour webinar and start getting your questions answered!
FEB 20TH @ 10:00 MOUNTAIN
Hemp is now legal on a federal level and it's making the buzz about CBD even bigger. With the explosion of products, retail distribution, claims, articles and websites in the hemp-CBD space, your patients will be looking to you to make sense of it all. Even if you've studied the science-behind CBD and are ready to integrate it into your practice, there's a lot to know when it comes to selecting the right CBD supplements and guiding your patients through their most beneficial use.
We'll walk you through the plant-to-product process, sharing how hemp supplements are designed so that CBD is delivered with the highest health impact.
You will learn:
Where hemp-derived CBD is sourced and why it matters
What testing needs to be done to ensure safety and potency
How technology is advancing product formulations and bio-availability
How to read and interpret product labels
Clinical application: What product formats and doses are best for specific indications
---
About The Presenter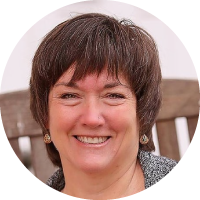 Eileen Konieczny RN, BCPA
Eileen Konieczny is a registered nurse & board certified patient advocate who began supporting patients with their use of medical cannabis in 2008. She has been an activist for medical cannabis on a state, national and international level and played an integral part in the passage of medical cannabis legislation in Connecticut (2012) and New York (2014). She is Past President of the American Cannabis Nurses Association and is currently on the Board of the Association of Cannabis Specialists.
Eileen's book, Healing with CBD: How Cannabidiol Can Transform Your Health Without the High (Ulysses Press, Sept. 2018), offers a practical and nuanced guide to cannabinoid medicine gleaned from her years of experience in the medical cannabis space. It combines lessons learned from treating patients with tales from-the-field in advocacy at the national level.