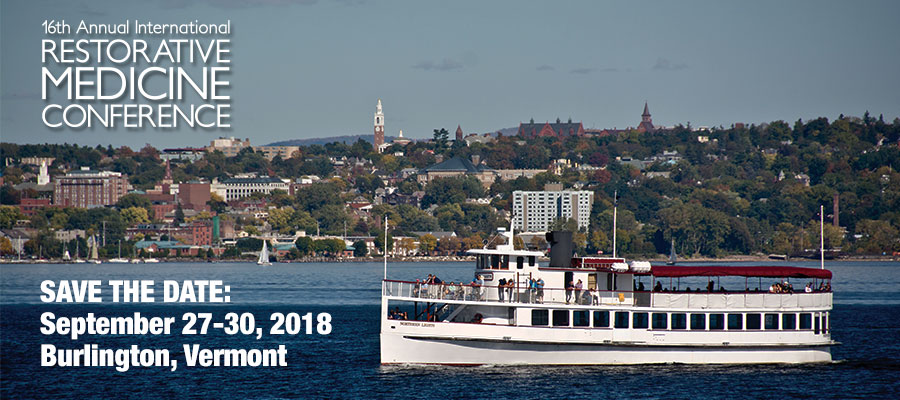 Trends in Nutrition, Pain Management, and Mind/Body Therapies
Preconference Day Tracks: T3 Certification and Thyroid Management
The conference will cover these topics, and more:
Nutrition research updates and examining the controversies
Anti-inflammatory nutrients and diets for pain management
Targeted nutritional supplementation
Using meditation as a tool for treating depression, anxiety and pain
Phytocompounds with endocannabinoid systems actions for pain management
Understanding the neurobiology of addiction and recognizing the signs
Natural therapies for addiction recovery
Nutrigenomics for restorative medicine therapies
Keynote Speakers
Alan Gaby, MD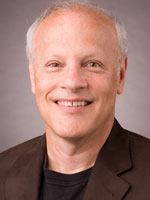 Dr. Gaby received his undergraduate degree from Yale University, his M.S. in biochemistry from Emory University, and his M.D. from the University of Maryland. He was in private practice for 19 years, specializing in nutritional medicine. He is past-president of the American Holistic Medical Association who has given expert testimony to the White House Commission on Complementary and Alternative Medicine on the cost-effectiveness of nutritional supplements. He is the author of Preventing and Reversing Osteoporosis (Prima, 1994), The Doctor's Guide to Vitamin B6 (Rodale Press, 1984), the co-author of The Patient's Book of Natural Healing (Prima, 1999). Dr. Gaby has written numerous scientific papers in the field of nutritional medicine. In 2010, Dr. Gaby completed a 30-year project: the textbook Nutritional Medicine. Over the past 6 years, he has worked on completing the updated second edition of Nutritional Medicine.
Bernie Siegel, MD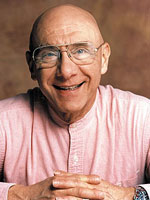 Dr. Siegel's surgical training took place at Yale New Haven Hospital, West Haven Veteran's Hospital and the Children's Hospital of Pittsburgh. He retired from practice as an assistant clinical professor of surgery at Yale of general and pediatric surgery in 1989 to speak to patients and their caregivers. In 1978 he originated Exceptional Cancer Patients, a specific form of individual and group therapy utilizing patients' drawings, dreams, images and feelings. ECaP is based on "carefrontation," a safe, loving therapeutic confrontation, which facilitates personal lifestyle changes, personal empowerment and healing of the individual's life. The physical, spiritual and psychological benefits which followed led to his desire to make everyone aware of his or her healing potential. He realized exceptional behavior is what we are all capable of. He has published more than a dozen books, including Help Me to Heal: A Practical Guidebook for Patients, Visitors, and Caregivers and 365 Prescriptions for the Soul: Daily Messages of Inspiration, Hope, and Love.
Stephen Sinatra, MD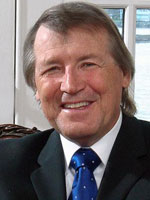 Dr. Sinatra is a highly respected and sought-after cardiologist whose integrative approach to treating cardiovascular disease has revitalized patients with even the most advanced forms of illness. His expertise is grounded in more than 35 years of clinical practice, research, and study beginning as an attending physician at Manchester Memorial Hospital (Eastern Connecticut Health Network). His career there included nine years as chief of cardiology, 18 years as director of medical education, seven years as director of echocardiography, three years as director of cardiac rehabilitation, and one year as director of the weight reducing program. In 1987, Dr. Sinatra founded the New England Heart Center. Through it, he became a well-known advocate of combining conventional medical treatments for heart disease with complementary nutritional, anti-aging, and psychological therapies. Today Dr. Sinatra is active primarily as an author, speaker, and advisor for the research and development of nutritional supplements.
Registration
Registration will open in April. To be notified when registration is open, sign up for email updates using the form in the left column.
Hotel
The conference will be held at the Hilton Burlington, overlooking Lake Champlain with views of the Adirondack Mountains across the lake. The city's waterfront and outdoor pedestrian mall, the Church Street Marketplace, are just a short walk from the hotel. The Hilton Burlington offers a free shuttle to/from Burlington International Airport, less than 15 minutes away.